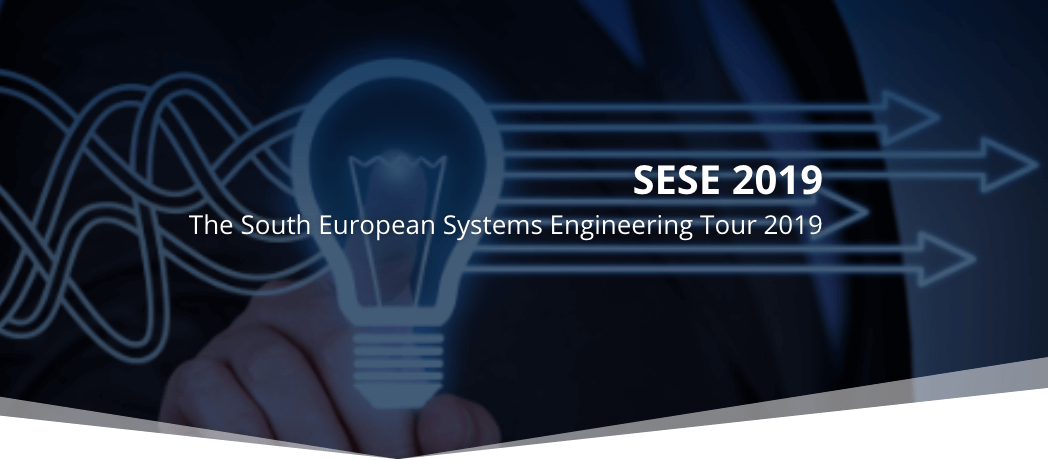 ESTECO embarks on the South European Systems Engineering Tour - SESE 2019
ESTECO is honored to join the South European Systems Engineering Tour 2019 (SESE) as a sponsor. The tour will start on May 20th in Paris, following Zurich on May 21st, Trieste on May 22nd and Madrid on the 23rd. 
The chapters of INCOSE in France (AFIS), Italy (AISE), Switzerland (SSSE) and Spain (AEIS) are organizing a series of lecture days with the aim of promoting  systems engineering among practitioners and interested audience, and strengthen the links between the national chapters of the International Council on Systems Engineering (INCOSE).
Each stop of the tour will host a lecture day, with four talks repeated at each venue and complemented by a number of speeches held locally. 
Carlo Poloni, President of ESTECO, will present ESTECO technology via video link in Zurich and Madrid, and he will be present in Paris and Trieste.
Discover the full program, read more about the event and register now!