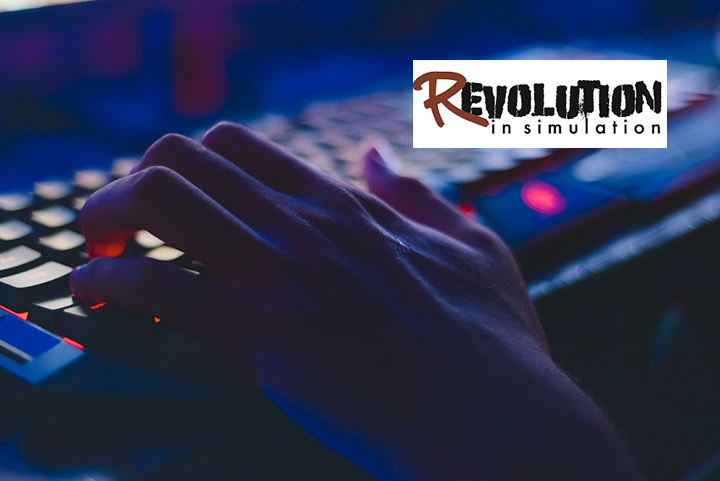 ESTECO Joins the Growing List of Rev-Sim Sponsors
The new industry collaboration and technology alliance Revolution In Simulation, created to accelerate innovation through the democratization of engineering simulation, announced the addition of ESTECO to a growing list of sponsors including Aras, ASSESS, Comet Solutions, EASA, ESRD, Front End Analytics, Kinetic Vision, NAFEMS, PLM Alliances, and VCollab.
These innovative organizations are providing the expertise and funding to support the growing industry-wide movement to make engineering simulation more accessible, efficient, and reliable not just for CAE experts but also for everyone in the enterprise – what is commonly referred to as the "Democratization of Simulation".
"Rev-Sim sponsors are critical in fueling the Democratization of Simulation movement. We are excited to have ESTECO join other market leaders who are demonstrating their revolutionary thought leadership by supporting RevSim.Org with their expertise, resources, and funding that benefits industrial users of simulation technologies", said the RevSim.Org co-founder, Rich McFall.
"We want our technology to reach beyond the field experts and extend the benefits to a wider target of engineers. For ESTECO, democratization means enabling you to extract the best value from our technology even if you are not an optimization expert.  Rev-Sim.Org is quickly gaining a reputation for the online resource for democratizing simulation, and we are proud to be a sponsor", underlined Matteo Nicolich, Principal Product Manager at ESTECO. 
RevolutionInSimulation.org is a web-based community platform and resource portal that educates, advocates, collaborates and innovates for the democratization of simulation. Advanced simulation and simulation data should be safely accessible to everyone – not just the experts. Democratized Simulation makes analysis more powerful and capable for CAE experts while accessible, safe and reliable for non-experts. RevolutionInSimulation.org is a public online resource containing information related to a movement gaining momentum throughout the simulation world – the Democratization of Simulation. Here, you'll access the latest news, articles, presentations, white papers, videos, webinars, success stories, and related materials. You'll also have access to industry experts, organizations, and service and software providers who can help you leverage this revolution and maximize the ROI of your simulation investments.