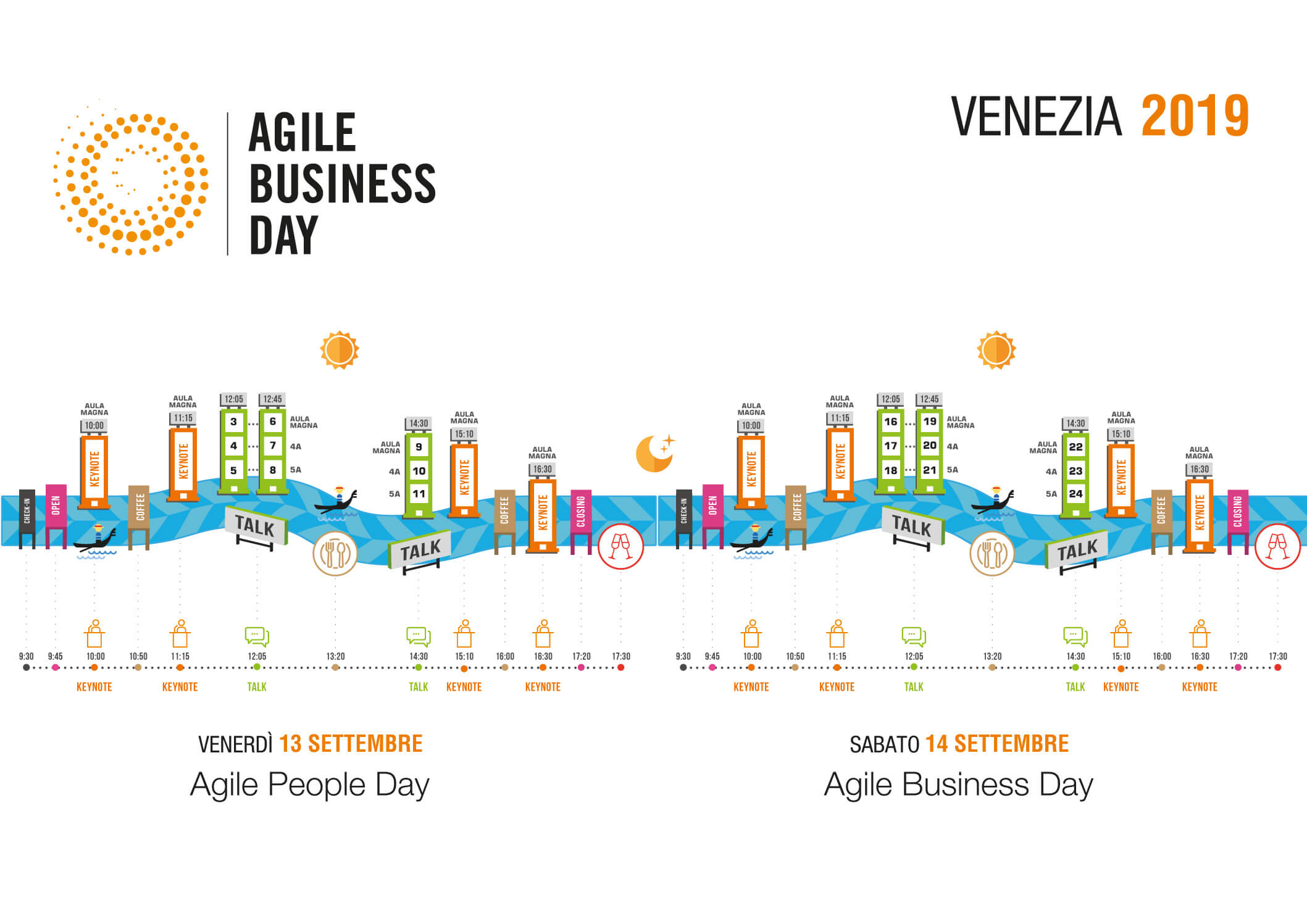 ESTECO sponsors the Agile Business Day 2019
We are happy to announce that ESTECO will be silver sponsor of this year's Agile Business Day. The conference, dedicated to all aspects of agility in terms of business, organizational, technical and humanistic aspects, will be held on September 13-14 in Venice (Italy).
This year's conference main theme is Sustainability. The way the processes have a natural cadence, the constant attention to improvement, to quality and to learning, all point in the direction that a sustainable pace is critical if the organization wants to thrive in the mid- and long-term. Also, now that Agile (after almost 20 years) has reached way beyond the realms of the IT departments, the question of sustainability is much more pervasive and profound.
The conference is targeted at product/project managers, scrum masters, product owners, coach and HR.
Meet our experts during the event and learn more about the application of Agile practices at ESTECO.