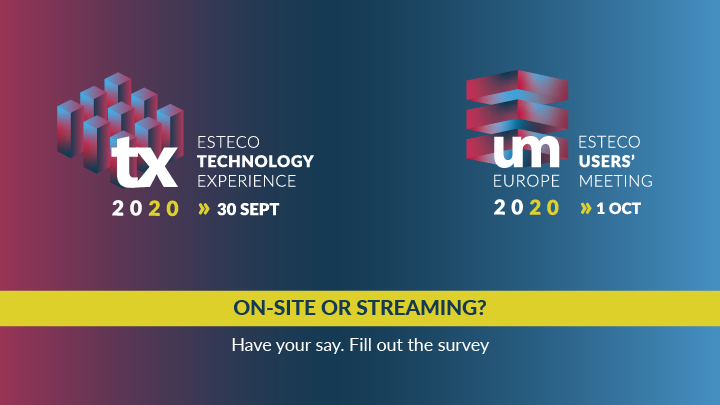 ESTECO Technology Experience and Users' Meeting Europe 2020 on-site or streaming | Have your say
While COVID-19 keep us uncertain about our future, we intend to keep our commitments and confirm the ESTECO Technology Experience and Users' Meeting Europe, on 30 September and 1 October 2020. Help us decide how. 
The event will be available via streaming, so everyone can connect and listen to high-level speakers and customers. We're finalizing the agenda and more details will follow in the next weeks.
We still want to be positive, and for this reason, we don't give up the idea of making the event on-site as well, in Trieste, Italy, as originally planned. And since the event is made for you, we'd like to know what you think. With the ongoing uncertainty surrounding potential travel restrictions, we would like to poll your feelings and intentions with regard to participating on-site.
Complete the survey and let us know your thoughts. 
CALL FOR PAPERS STILL OPEN
We are still accepting paper proposals for the ESTECO European Users' Meeting 2020. modeFRONTIER and VOLTA users can share their optimization experience with other experts.