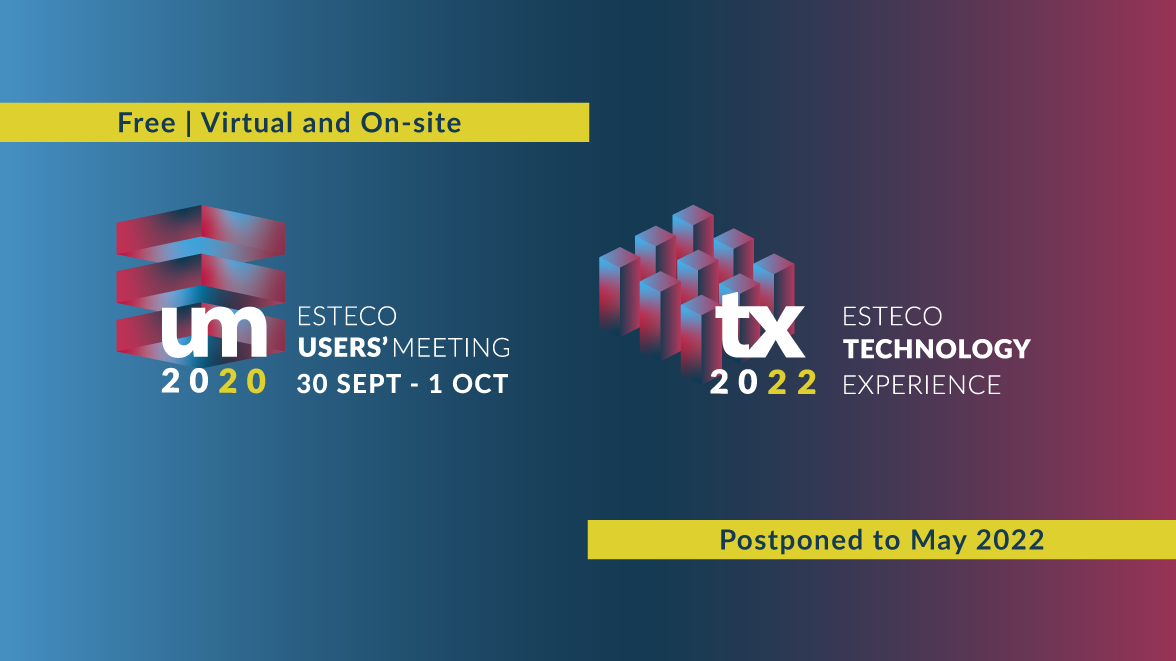 ESTECO Users' Meeting 2020 confirmed | Virtual and On-site
The current situation has led us to reconsider the format for the ESTECO events planned for September 2020 and change the way you can join us. 
In our plans, 2020 would have been the year of the first ESTECO Technology Experience, to be held the day before our Users' Meeting. Since traveling and on-site participation will still be uncertain in the following months, we've decided to postpone the ESTECO Technology Experience to May 2022, in conjunction again with the Users' Meeting 2022.
Nevertheless, we confirm the ESTECO Users' Meeting 2020 on 30 September and 1 October and it will be an exciting free event, both virtual and on-site.
The event will take place in Trieste, Italy, and we'll be more than happy to welcome you if you can participate on-site.
If you won't be able to travel or prefer to join us remotely, you can connect to the event online. All sessions will be available online via streaming or recording, so that you can fully enjoy the meeting.
In both cases, you will also have the opportunity to network with industry professionals, talk with our experts and discover all the advantages and latest improvements of modeFRONTIER and VOLTA.
CALL FOR PAPERS OPEN
We've also decided to postpone the due date for the paper proposals for the ESTECO Users' Meeting.
If you have worked on an interesting project using modeFRONTIER or VOLTA, and want to share your experience, don't miss this opportunity.
New abstract submission due date: 30 June 2020.