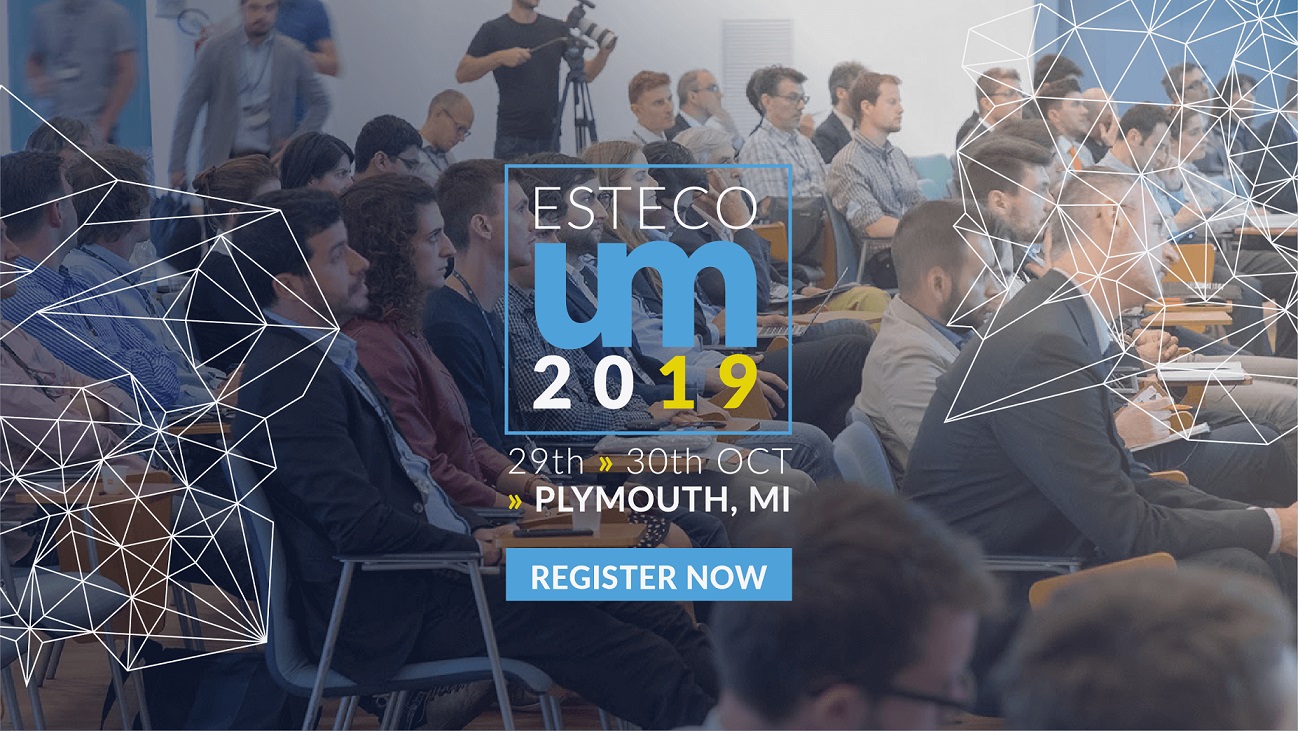 Registrations open for ESTECO Users' Meeting North America 2019
The registrations are now open for the 6th edition of the ESTECO Users' meeting North America (UM19), taking place on October 29th-30th, 2019 at the Inn at St. John's, in Plymouth, Michigan. 
The UM19 will gather modeFRONTIER and VOLTA enthusiasts, providing a unique forum for sharing knowledge and learning about the latest applications, methods, and techniques used to advance product innovation through simulation data management and design optimization.
Every two years, the event hosts over 100 attendees and speakers presenting industrial cases from leading engineering organizations like Ford, Toyota, Bombardier, Cummins, Honda, and Whirlpool. Prominent speakers at past meetings have included Robert Lotz - Senior Project Engineer for aerodynamics at BorgWarner Turbo Systems - and Mario J. Felice - Manager of Global Powertrain NVH & Systems CAE Department at Ford Motor Company.
On the first day, a rich agenda of presentations from industry and academic experts will outline some of the most advanced application scenarios and success stories featuring ESTECO technology. On October 30th, attendees will have the opportunity to take part in free training courses to get hands-on experience with ESTECO technology and find out about the latest features and advancements.
For more information and to register: esteco.com/um19
View proceedings from previous editions here.