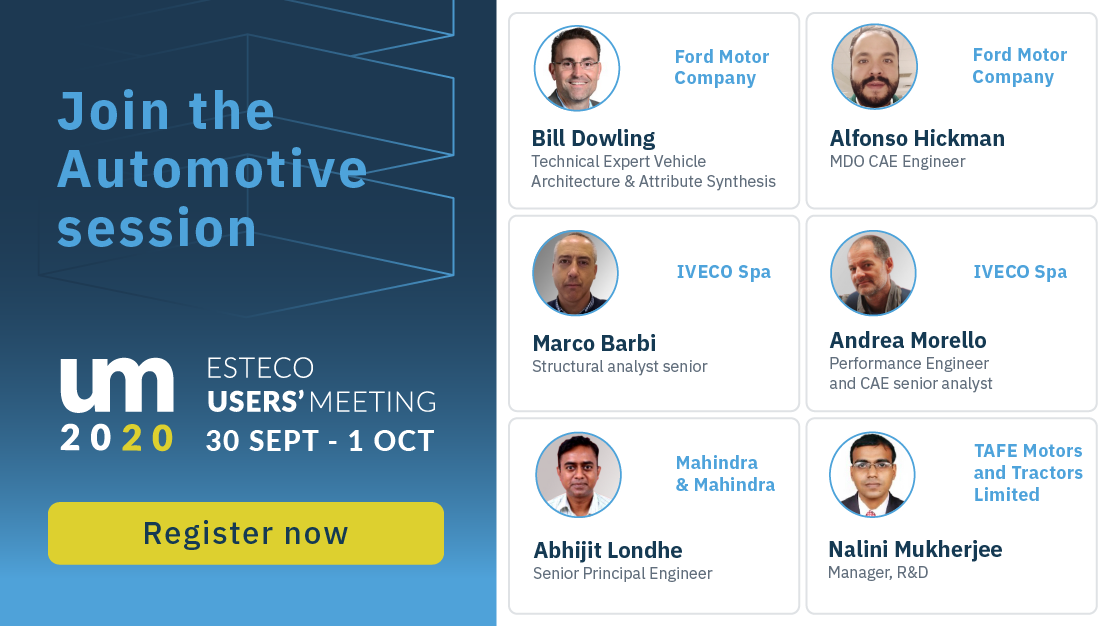 Speakers from Ford, IVECO, Mahindra and TAFE to inspire ESTECO UM20 Automotive session
High-profile names from the automotive sector join the next ESTECO Users' Meeting 2020 for a vibrant automotive-focused session. Register now and don't miss experts from Ford Motor Company, IVECO, Mahindra & Mahindra and TAFE present compelling applications of modeFRONTIER to enhance comfort and security in vehicles.
Our technology has been used for years from major companies in the automotive industry to manage hundreds of interrelated design parameters, understand their interactions, and balance complex tradeoffs while making decisions. We decided to gather some of the most interesting applications in a focused session during UM20.
Register for the ESTECO Users' Meeting 2020 and join this inspiring automotive session and many other engaging presentations.