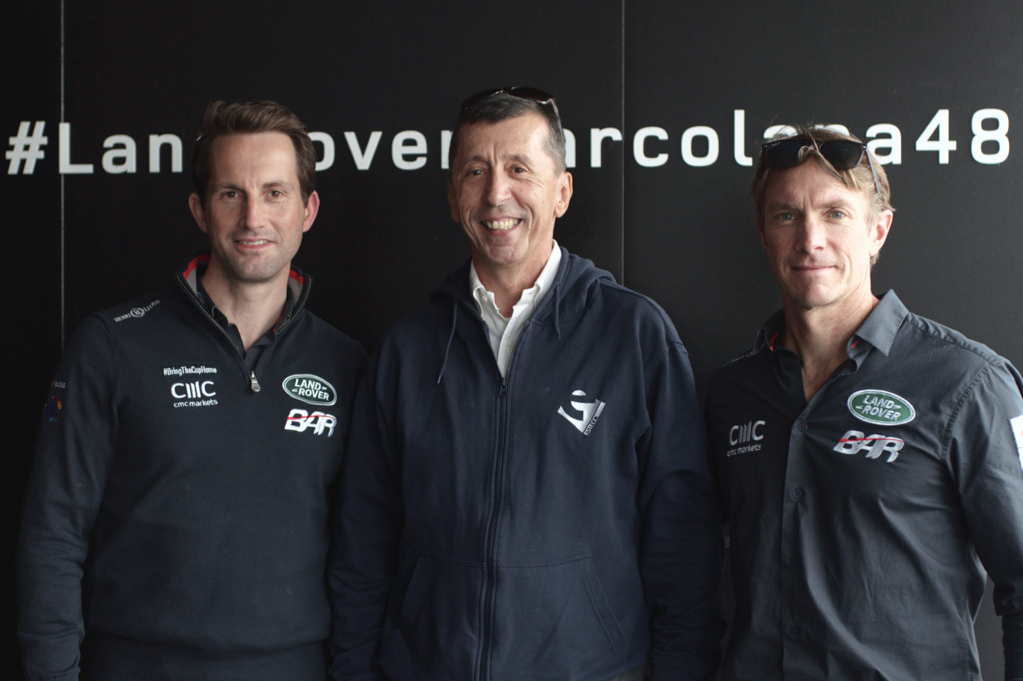 A special weekend with Sir Ben Ainslie and Matt Cornwell in Trieste for the Barcolana regatta
As a technical supplier for Land Rover BAR, last weekend proved very special for ESTECO. The 48th edition of the Barcolana regatta provided us with the perfect opportunity to personally welcome Sir Ben Anslie and Matt Cornwell to our home town. 
Pictured from left: Ben Ainslie, Enrico Nobile - ESTECO founder and scientific advisor and Matt Cornwell.
The Barcolana, held every year in the Gulf of Trieste, is one of the biggest regattas in the world. This year's edition counted 1,750 participants, including one very special guest - Sir Ben Ainslie. We were very excited to meet with the world's most successful yachtsman on our home turf and saw it as a great opportunity to strengthen our partnership with the Land Rover BAR team.    
"It's great to take part in such a massive race as the Barcolana - says Matt Cornwell, Land Rover BAR bowman - With the race set in Trieste, the home of ESTECO, it was the perfect opportunity to meet up one of our technical partners. Touching base with our partners is always important as it really helps us focus on our goal of winning the America's Cup. We really appreciate the help ESTECO is giving us".
Last May 
Matteo Ledri
,
Simulation Team Leader at Land Rover BAR,
 was a speaker at our
modeFRONTIER International Users' Meeting 2016
. Watch this video and see how
optimization is key
to the design of their high-performance catamarans.