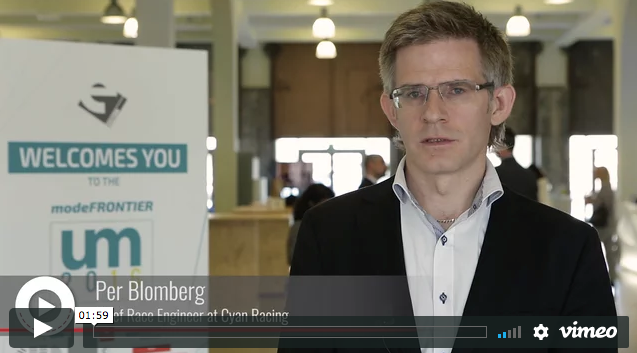 VIDEO | Polestar Cyan Racing comes out on top using modeFRONTIER
Cyan Racing, the official motorsport partner of Polestar (Volvo Cars), has been using modeFRONTIER to optimize the performance of its race cars since 2008. The company's Chief Race Engineer, Per Blomberg, participated in the 7th modeFRONTIER International Users' Meeting, pointing out to the benefits of ESTECO technology in terms of finding the best setup for each racing circuit.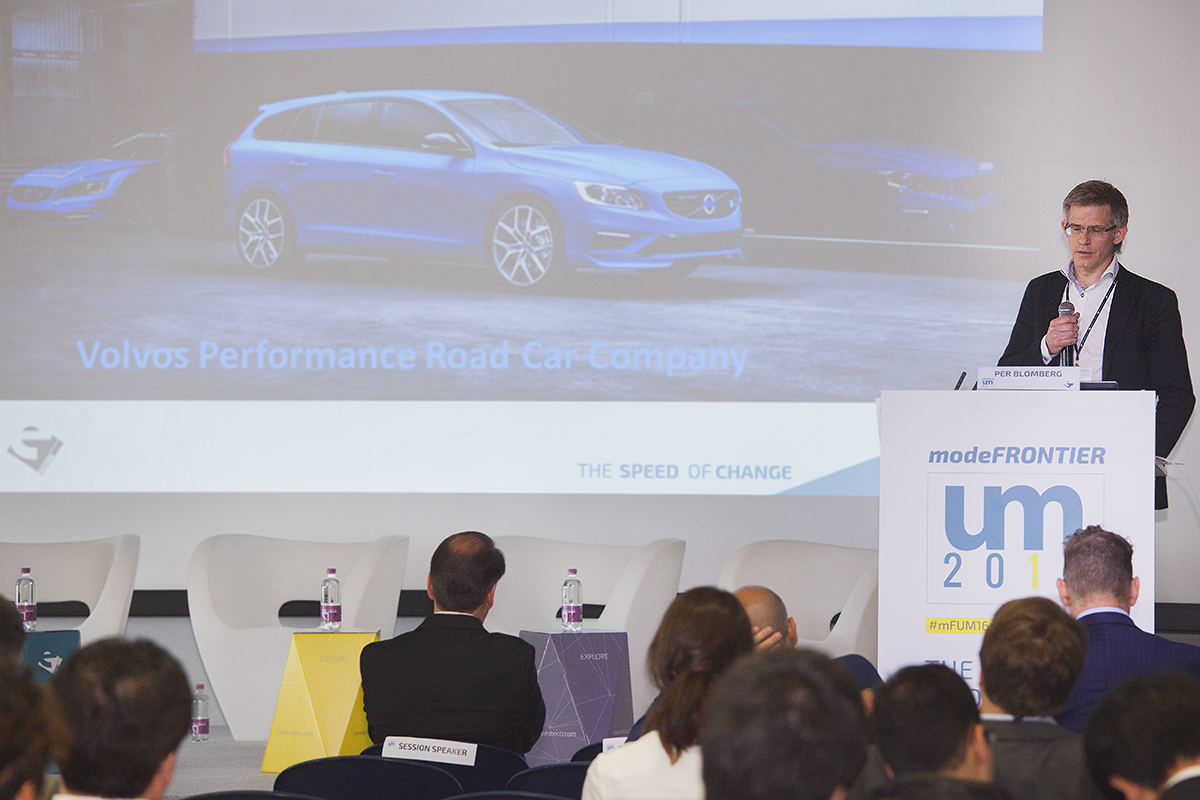 "The flexibility of modeFRONTIER is very helpful for us because it means we can adjust both the parameters of the vehicle that need to be constant for the whole season and those that can change from circuit to circuit", Blomberg said.
The Chief Race Engineer at Cyan Racing underlined the possibility to run other compatible software through modeFRONTIER, as well as the possibility to use it for collecting data directly from the cars during track tests as some of his favorite features.  
Recently, Cyan Racing used ESTECO technology to optimize the aerodynamics of the brand new Volvo S60 Polestar TC1 race car, designed for the 2016 racing season. In particular, the DOE for the wind tunnel session was derived with modeFRONTIER. 
With more than 100 victories, 220 podiums and over 90 pole positions since 1996, Polestar Cyan Racing is the most successful Scandinavian Touring Car Championship (STCC) team ever. Cyan Racing, whose performance section was bought by Volvo in 2015, entered the 2016 FIA World Touring Car Championship (WTCC) with Polestar, marking an excellent start: Thed Björk claimed the maiden WTCC victory for Polestar Cyan Racing and Volvo Cars at Shanghai International Raceway, while Richard Göransson secured a record-breaking fourth consecutive double STCC title.
WATCH THE VIDEO TO LEARN MORE ABOUT THE USE OF modeFRONTIER AT CYAN RACING