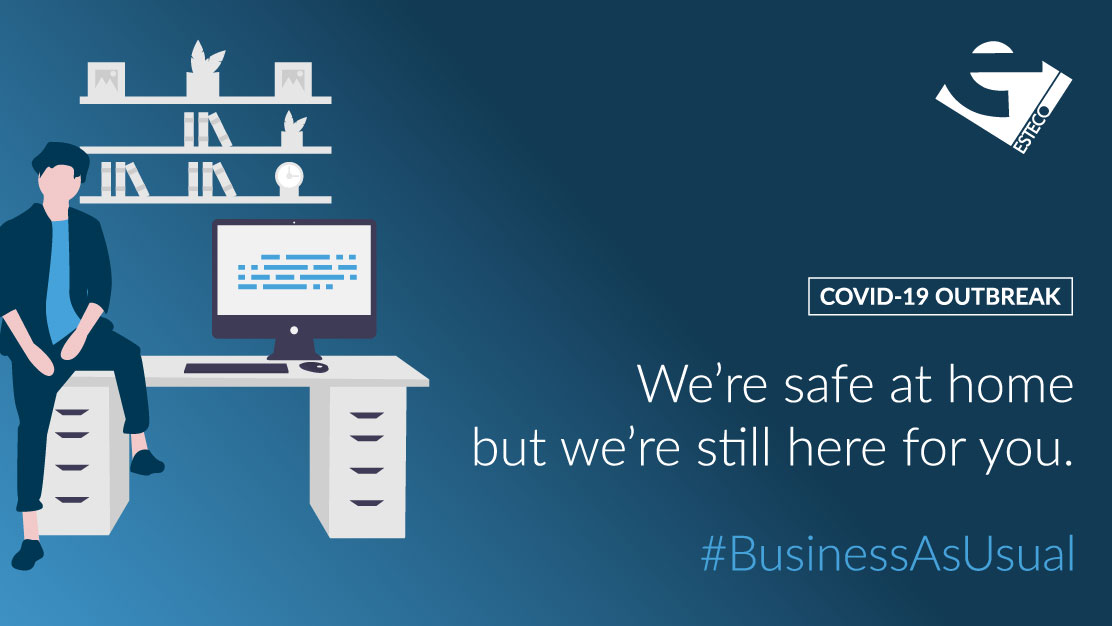 We're still here for you | COVID-19 countermeasures
We're all facing a very difficult and challenging moment, due to the new coronavirus disease (COVID-19) outbreak. In this situation, we want to inform you that everywhere at ESTECO (Italy, India and US) we've taken all the necessary countermeasures. 
Everybody is safe and is working remotely. We are minimizing our staff movements, as required by the directive of the Governments, while continuing to be fully operative.
We still provide full technical support. Our support engineers will continue to answer every question and ensure assistance. We continue to release licenses and updates, and all technical, sales, and administrative support is granted.
We're safe at home but we're still here for you.