Redefine Product Development
Leverage knowledge, resources and computing power within a single framework with VOLTA web platform for multidisciplinary business process optimization and simulation data management.
Tracking changes and capturing engineering knowledge becomes easy and leads to effective enterprise IP protection.
VOLTA keeps teams on track by allowing to concurrently compare, validate and decide on design solutions with advanced data intelligence tools.
Running on multicore workstations, HPC clusters and public clouds, VOLTA efficiently manages distributed execution engines, while ensuring respect of security standards.
 
Collaborate on Global Scale
Orchestrate engineering data and run simulation projects across teams
Capture and Share Knowledge
Aggregate product and process data into a single, shared repository
Easy and Secure Environment 
Quickly set-up and maintain a safe enterprise system tailored to your needs 
Gain Access Anytime, Anywhere
Connect from any location, anytime, from computer and mobile devices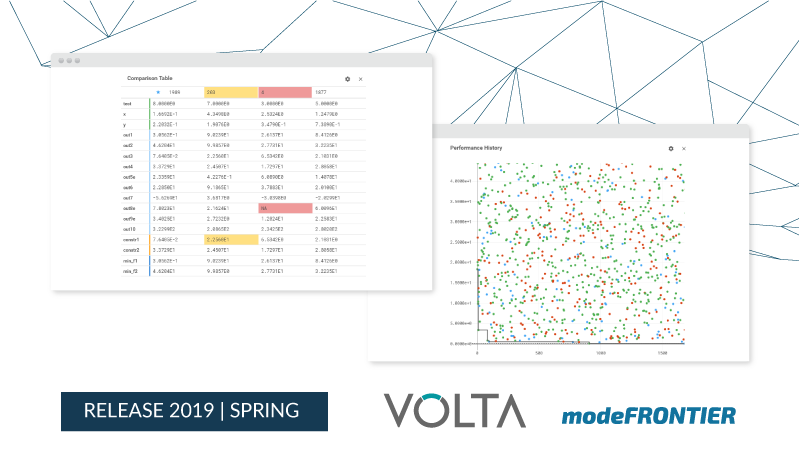 Comparison Table and Performance History Chart
Visualize designs side-by-side and easily spot the differences
Monitor the values of a variable across designs and observe its improvements
Scatter Matrix and Broken Constraint Chart
Grasp the measure of association between pairs of variables
Identify which constraints are causing designs to become unfeasible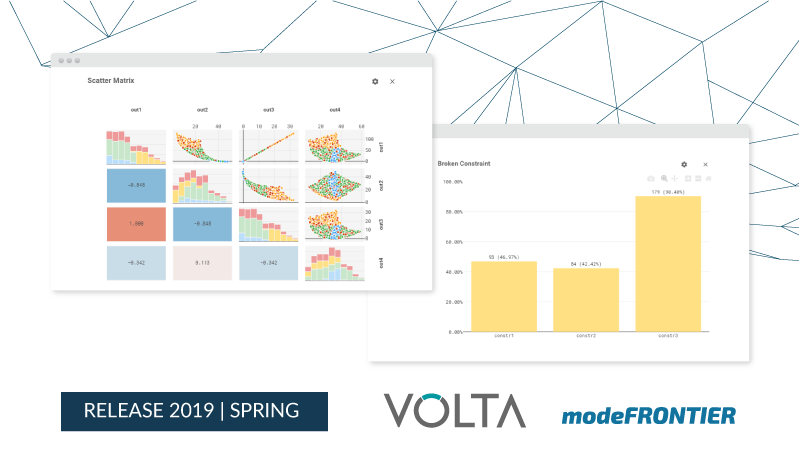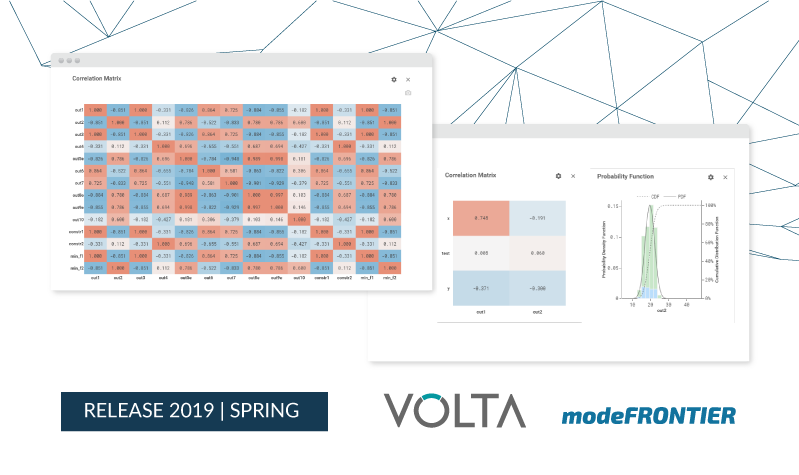 Correlation Matrix and Probability Function Chart
Get correlation coefficients between multiple variables
Learn how variable values are distributed across the variable domain
VOLTA tiered licensing scheme includes different licensing options based on Access levels
Volta user profiles


Get complete access to data and actions


Be assigned with execution permission


View and download shared content


Manage, configure and monitor the application
Experience the full potential of esteco technologies
Professional Services & Support
Working for ESTECO means being part of the global innovation process.
Our young, highly qualified team works together on developing cutting-edge engineering software used by 250+ leading organizations worldwide.