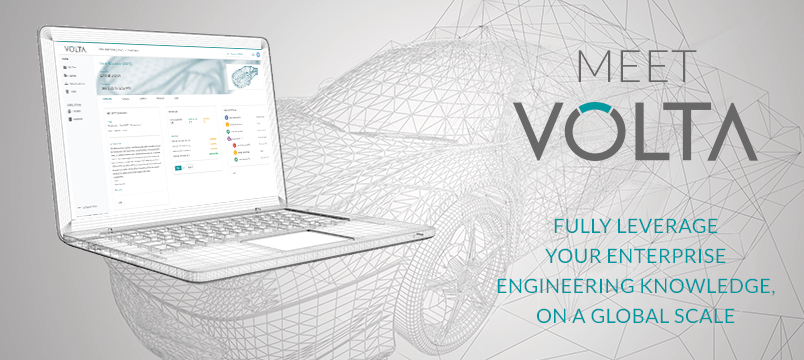 Meet VOLTA: the state-of-the-art collaboration environment for advancing agile product development
The new web-based, collaboration environment helps companies leverage enterprise engineering knowledge and processes on a global scale.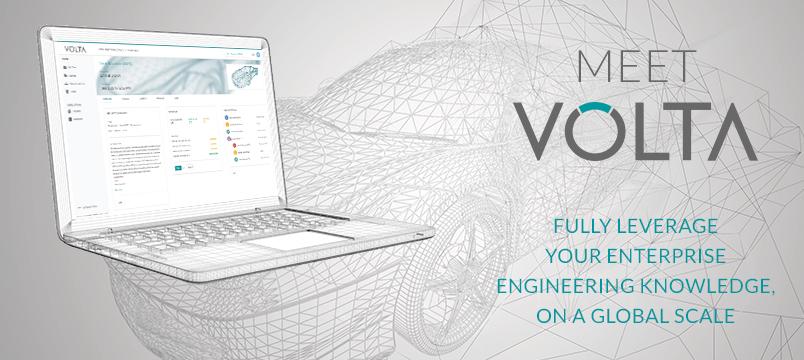 ESTECO announces the release of VOLTA - the state-of-the art environment that takes enterprise-spread engineering processes to a new, collaborative dimension. Protecting the company Intellectual Property while accelerating innovation processes will require no efforts with VOLTA: the new web-based, collaboration environment smartly orchestrates simulation data and multidisciplinary business processes enabling conscious decision-making and innovative product development.
"To accomplish the shift to agile product development, innovative companies demand for comprehensive solutions that help them orchestrate design data generated across globally-dislocated teams and collaborate on simulation and optimization projects. As the role of integrators becomes essential in the global value chains, ESTECO technology helps R&D departments create a reliable, protected virtual prototyping process where organizations co-operate seamlessly in designing new products "
Carlo Poloni, President of ESTECO
Collaborative, Agile: Optimization-driven Design
Working closely with customers over the years, ESTECO has achieved an in-depth understanding of the governance of engineering workflows and procedures. ESTECO technology has evolved into a comprehensive environment for integrated management of simulation process and data – SOMO (Service Oriented Multidisciplinary Orchestration). 
"Now ESTECO has moved a step further, evolving to the next generation of its enterprise platform - VOLTA. VOLTA provides an environment tailored for digital model generation and detailed analysis that actively supports organizations in the adoption of a formal optimization-driven design approach, tightly connected into the existing PLM systems "
Matteo Nicolich, Product Manager Enterprise Solutions
Engineering Data Management & Intelligence
Complex product and systems development requires the pooled expertise, simulation data, and design IP archives to be always available to each process stakeholders. VOLTA ensures that all this information is captured and codified to build tailored design performance metrics for advanced analytics and informed decision-making," continues Nicolich. 
INTRODUCING THE NEW GENERATION
OF ESTECO ENTERPRISE SOLUTION: VOLTA