​modeFRONTIER multiobjective optimization capabilities enables to robustly identify the set of best possible solutions even for highly constrained design problems.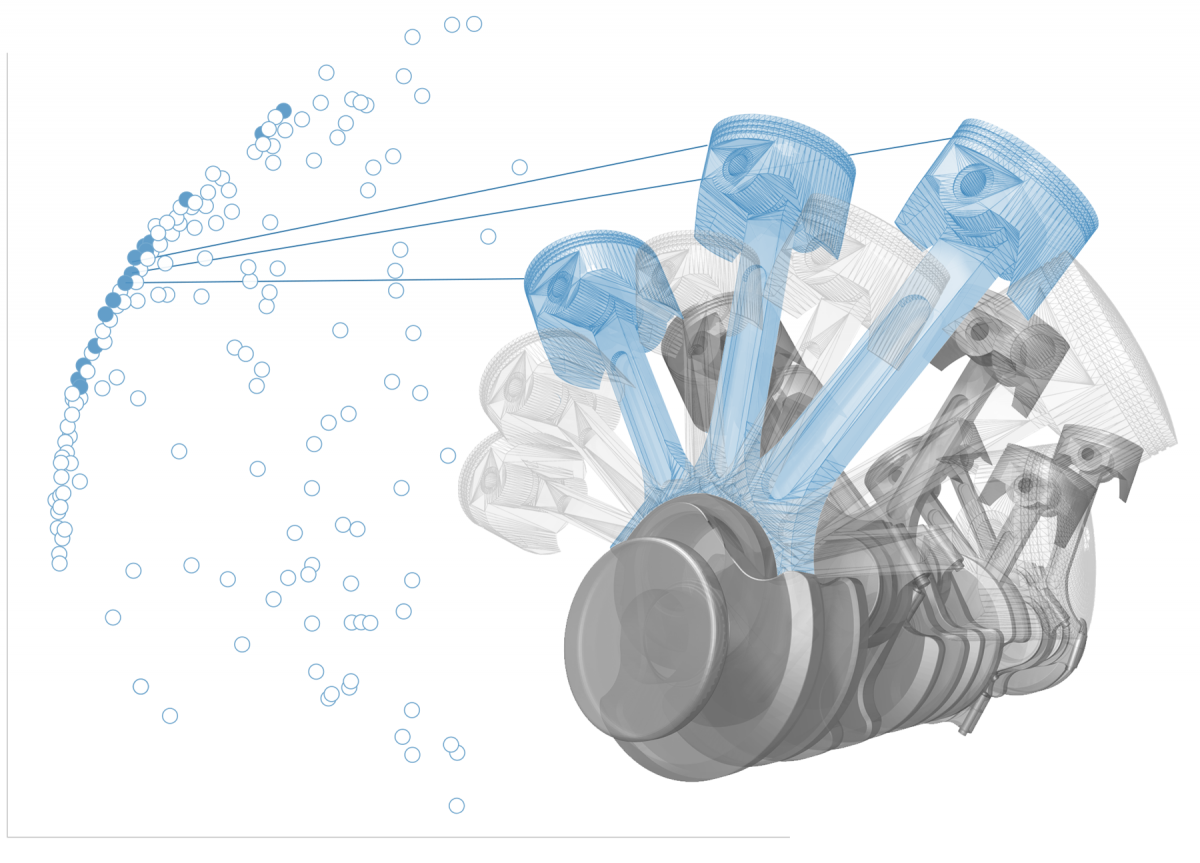 By combining opposing objectives and considering user-defined constraints, modeFRONTIER helps manage the complexity faced in engineering projects, including multidisciplinary concerns.
After exploring and understanding relations underlining the Design Space engineers can count upon a wide selection of innovative algorithms, shaped to respond to different design needs and able to tackle discrete or continuous variables to solve single and multi-objective problems.
modeFRONTIER® empowers the user to outline the appropriate optimization strategy, according to the design space boundaries and to the reliability and robustness sought. The algorithms families encompass both RSM-based and direct optimization, managing efficiently problem dimensions and the attainable computational resources.
The easy-to-use wizard allows to choose the best combination of local, global and hybrid optimization methods for reaching an enhanced and robust design.
WHAT'S NEW​
new pilOPT release
pilOPT, modeFRONTIER self-adapting one-click optimizer, has been improved to respond to a wider variety of engineering designs problems, with better performance and more efficient exploitation of computational resources.
READ MORE
Basic and Expert mode
Advanced algorithm parameters (optimizers, DOE and RSM) can now be hidden to allow non-expert users to focus only on the parameters essential for the correct algorithm functioning.
Improving design performance with full insight of interactions between design elements.
Reduce design turnaround time using advanced metamodeling methodologies.
Satisfy time-to-market needs by exploiting graphical tools to analyze results.
Balance conflicting objectives by taking into account multi-disciplinary concerns.
Reduce probability of failure by considering reliability and uncertainty.
Maximize simulation accuracy with a powerful workflow engine.