SOMO is an enterprise collaboration and distributed execution framework aimed at managing the complexity of running multidisciplinary design projects.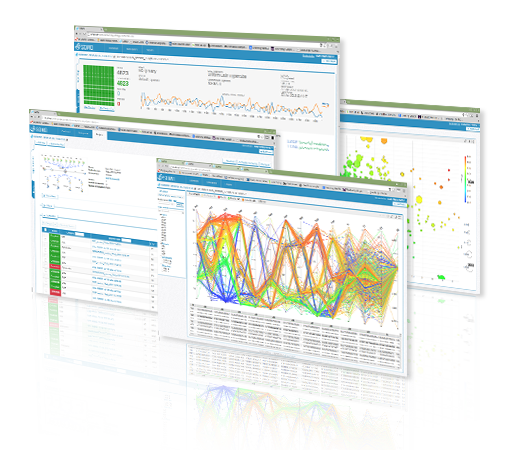 Globalization, web technologies and increasing product complexity have resulted in companies radically changing their approach to product design development and processes. Bigger, geographically distributed design teams specialized in different disciplines need to collaborate in order to get the job done. SOMO, a next-generation collaborative solution, brings global design teams together in a secure web-based virtual environment that enables teams to collaborate effectively across geographies, business units and skills.
SOMO encourages collaboration by enabling design teams to share simulation and optimization data, models and strategies via a common shared repository that can be accessed anywhere, anytime on any device via a web browser, streamlining and speeding up the design cycle, be it for simple design problems or complex Multidisciplinary Design Optimization (MDO) scenarios.
Design teams can upload and organize models and data, create and reuse multiple DOE and optimization strategies, execute huge numbers of jobs on a distributed execution network interfacing with HPC systems and cloud environments and perform data analysis using an array of post processing tools, safe in the knowledge that project integrity is safeguarded by reliable​ project versioning that aggregates design changes continuously under controlled conditions.
Collaborate on a global scale
Coordinate design teams and collaborate cooperatively across different departments, business units and organizations in a secure environment that facilitates information sharing and visibility

.

Share and exchange knowledge
Achieve better, faster design solutions by aggregating product and process information into a single shared repository that draws on the skills and knowledge of engineering discipline experts

.

Gain Access Anytime, Anywhere


Connect to SOMO from any location, at anytime, from computers and mobile devices using a common web browser.