Working closely with international research institutes and universities is one of the ESTECO's strong points. 

Our highly qualified team of professors, researchers and PhDs offer courses and lectures in the scientific and educational environment. We also cultivate an ongoing interchange of information and ideas with students, experts and academicians who offer a critical contribution to the advancement of our technology.
Thanks to the ESTECO Academy Program,  our technology is used in over 200 universities all over the world, fostering new learning opportunities in STEM education and offering advanced professional skills to future engineers. Checkout the infographic below!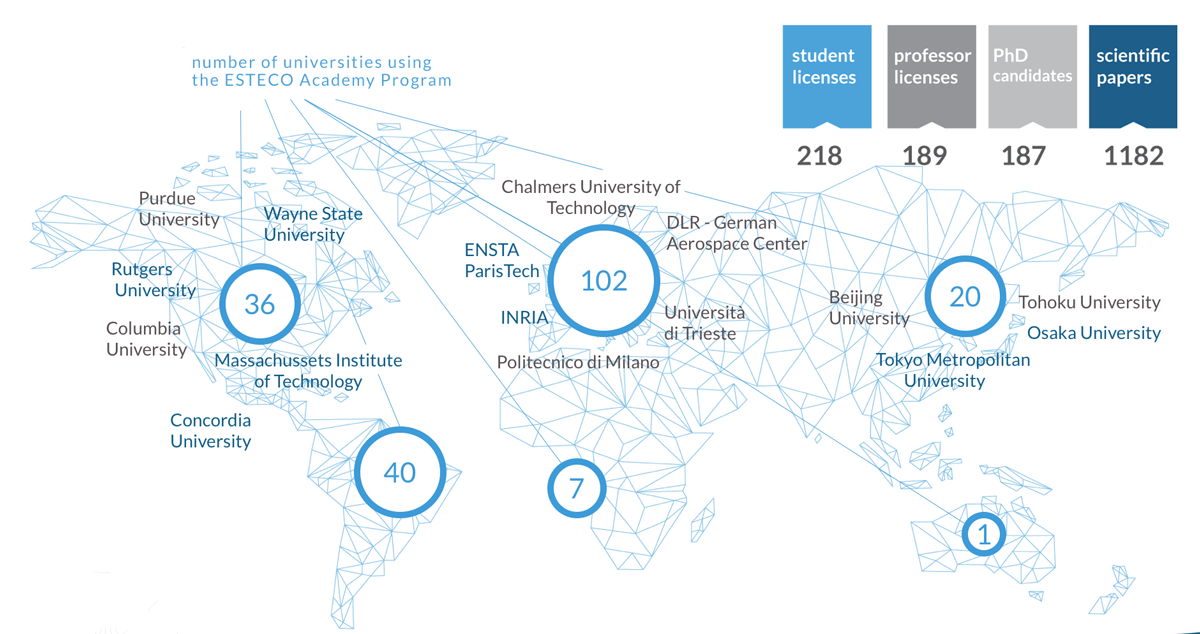 Funded Projects
ESTECO itself was born from a European project, so the participation in European, Regional and Interregional funded research projects has always been a priority. As such, the stream of information remains a constant source of knowledge for our internal research and development teams. This exchange of ideas helps foster new fields of application for our optimization technology tools.  
Our academic partners (Delft and Eindhoven University of Technology) in the DOUBLE FACE 2.0 project successfully applied evolutionary algorithms to optimize thermal comfort for an innovative trombe wall system.
modeFRONTIER helped us select feasible design alternatives by performing sensitivity and multi-variate analysis.Michela Turrin, Assistant Professor at Chair of Design Informatics, Delft University of Technology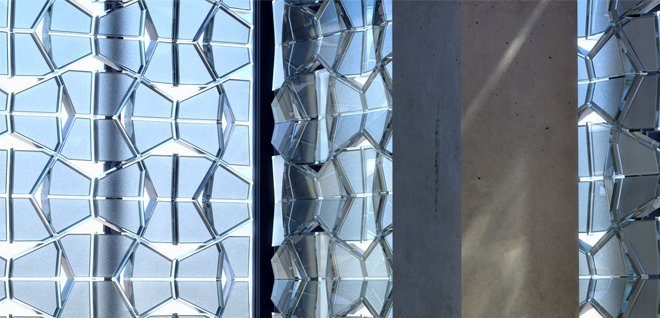 Here is a listing of projects in which ESTECO took part including mechanical engineering, CFD simulation, System on Chip optimization, Cloud Computing, and Virtual Factories.
ESTECO is always open to possible collaborations or R&D partners to get involved in EU research.
Please contact us if you consider ESTECO the partner you are looking for.